Philip Hillman is the Chairman of UK and EMEA Living Capital Markets for global corporate real estate professionals, JLL, and will be Chairing our annual Alternative Residential Property conference in September. We asked Philip for an overview of the sector as it stands currently and what the future of alternative resi could look like.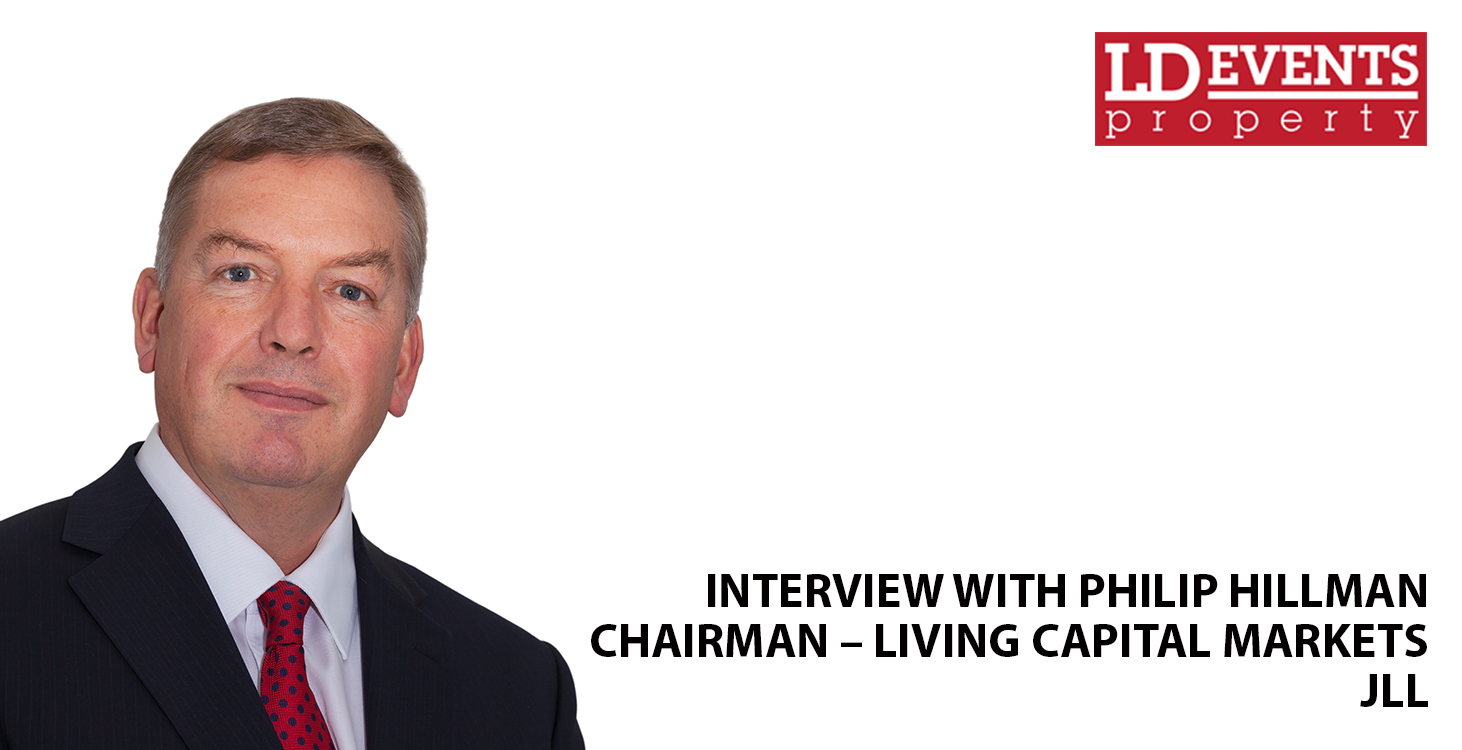 Can you provide us an overview of alternative residential property in the last year?
It's been really interesting to note the huge interest in alternative residential this past year, with over 30% of capital market transactions in the UK falling within it. In response to a recent survey conducted by JLL of major investors across the EU, 76% of respondents liked the fact that there is a good supply and demand dynamic within the sector. There has been a huge increase in the wall of money looking to find an alternative to the boom and bust cycle and investors like the qualities that alternative residential offers, in that it's largely driven by demographic factors as opposed to purely economic cycle.
A lot of sectors within alternative living are on a conveyor belt of maturity; some are really early days, whilst others, such as student housing, are fairly mainstream now. Student housing, for example, has a good choice available in terms of third-party management partners, so there are lots of options to team up with experts, whereas other sectors, such as co-living, have less of this available right now.
What are the challenges of investing in the alternative residential sector?
There are several challenges that come with a developing sector, one of which is the current lack of product (something that 63% of investors highlighted). Then there is the reputational risk attached – particularly around safety and compliance within areas such as building management when you are responsible for large numbers of students or senior residents. Obviously with good design and good management, risks such as fires can be avoided, but it is an area that can make some nervous.
Another challenge is the small amount of expertise in such niche areas with the operational skillsets currently available, although in some ways this can also be a good thing as it means that sectors won't be swamped.
Why have we seen such growth in alternative sectors in the last few years?
A big theme we'll be discussing at the Alternative Residential Property conference will be around the sharing economy and how its changing housing need. More and more people are using and sharing, rather than owning. A crucial enabler of this shift comes down to technology and connectivity – the subscription generation of Spotify, AirBnB and Uber.
Pushing towards the sharing economy is the huge trend of urbanisation, something that is very much in the mindset of the younger generation. This group aren't as interested in ownership; it's not the main driver in their lifestyle, is seen as expensive and more of a ball and chain. Not only this, but people want to be in central locations, sharing interactions. This is why we are seeing growth in co-living and micro living sectors.
What is the potential for the co-living sector?
Co-living on the whole has been about building small or adapting existing buildings – so relatively small-scale developments so far, although this is changing. Approaches to the model are changing and some developers are looking to go bigger.
The significant difference with co-living providers is that they don't want to be seen as property companies, but more within technology and hospitality industries; as people businesses that utilise clever tech to cultivate shared experiences and accommodation.
Flexibility is key for all residential sectors to grow, but I think we will see the co-living model becoming more inter-generational. We're already starting to see people from older demographics taking up the idea, so it's not all going to be about the young professionals.
Where are the possible growth areas in student housing?
The student housing market is evolving. Some operators are getting into co-living, running separate models under new brands, so I think it's likely that we will see more of this tech and hospitality focus.
People are still trying to work out how to manage the area of affordability, as much of purpose-built student accommodation (PBSA) currently houses international students.
It's important for portfolios to be kept up to date, so there is always opportunity for developers and providers to improve.
Is the future of retirement Living in rental and inter-generational models?
Another big topic at this year's Alternative Residential Property conference will cover the big question: what are the options for senior living? We'll be looking at the current UK model and looking at what should be happening, introducing long-term viable renting for seniors, which will of course present challenges.
However, retirement living has come a long way in just a couple of years and provides interesting debate for how the sector should be. A few years ago it was not on many property professionals' radar in terms of alternative living, but alternative living is all about the future and what is emerging. We're starting to see it now and there will be lessons we can learn from student housing models and other sectors.
The annual Alternative Residential Property event returns for its 3rd year on Wednesday 25th September 2019. You can find out more about what's on the agenda or click here to book your place via our website.
If you'd like to receive reminders of our upcoming property conferences, click here to subscribe to our newsletter.